We're keeping the momentum going with another outstanding fan today! Meet Fan Of The Day Susie, an awesome podcaster from Hotlanta.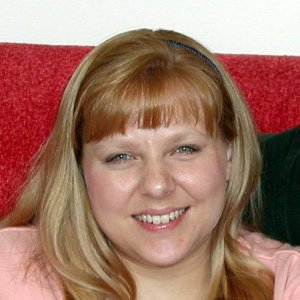 Susie the Southern Geek
Your location: Atlanta, Georgia, USA
Website, Twitter, etc.:http://twitter.com/SusietheGeek
Your hobbies or interests: Podcasting, gaming, SciFi, Twitter
7th Son fans rock because: We were in on this at the beginning, and know just how good these stories are! We love ya, J.C., and think you are totally worthy of all the awesomeness you are reaping! What a nice guy- really!
What else would you like The Beta Clone Army to know about you? Check out my Geeky Parenting podcast at HowtoGrowYourGeek.net! Wonderful people like J.C. have encouraged me to do my own podcast about stuff I love, and I hope you like it too!
Not only have you been a superfan from the very beginning, but you're also helping indoctrinate the next generation of Beta Clones? That's what I call rocking it hardcore! Thanks for the support and all the evangelism, Susie! Folks, be sure to head over to HowtoGrowYourGeek.net and check out this wonderful podcast.
Will YOU be the next Fan Of The Day? Get all the deets at the Fan Of The Day page ... or fill out the form below!
--J.C.