We're starting the week off with a bang! Meet Fan Of The Day Scott, a podcast novelist from North Carolina.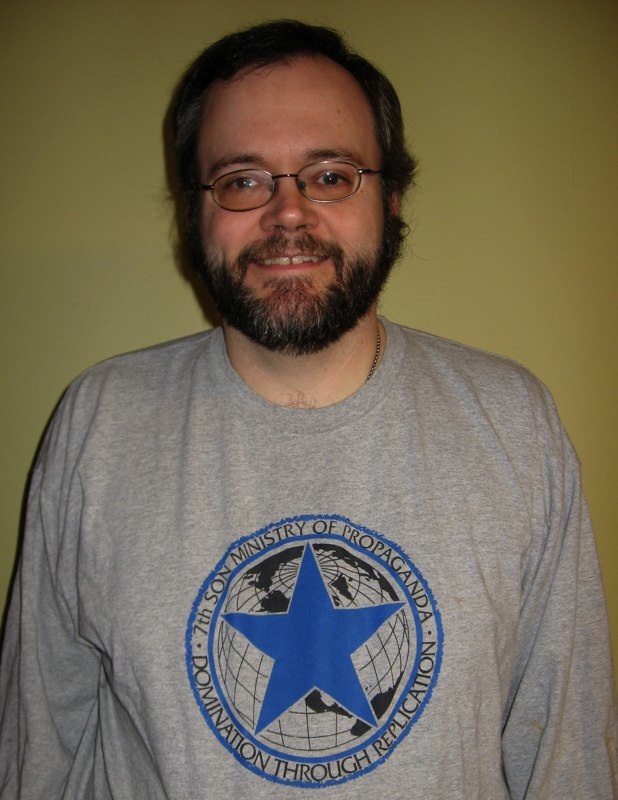 Scott Roche
Your location: Winston Salem, NC USA
Website, Twitter, etc.: http://www.spiritualtramp.com
Your hobbies or interests: writing, podcasting, camping, listening to podcasts, photography, producing other's pod... well you get the picture
7th Son fans rock because: we prove that great taste in podcast fiction cuts through all barriers.
What else would you like The Beta Clone Army to know about you? I too am podcasting my novel @ www.archangelnovel.com and I am the proud father of a homeschooling family.
Scott, I am thrilled to have an Ultracreative like you as a fan! Everybody, check out Archangel: Legion.
Will YOU be the next Fan Of The Day? Get all the deets at the Fan Of The Day page ... or fill out the form below!
--J.C.