Our newest groovy fan hails from The Buckeye State. Meet Fan Of The Day Rachel, an awesome sculptor and artist.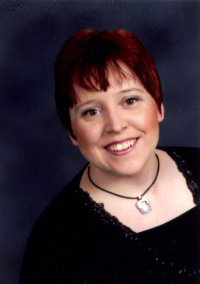 Rachel (Nycteris)
Your location: Wellington, Ohio
Website, Twitter, etc.: http://glimmerville.com
Your hobbies or interests: fantasy art, sculpting, jewelry-making
7th Son fans rock because: grassroots podcast fandom is an awesome way to get your voice heard in the media! It's neat to watch Amazon runs, and hear the voices of the authors you love!
I'm all about the grassroots, Rachel. Folks, take a minute to check out the cool jewelry and clay critters at your Etsy Glimmerville store.
Will YOU be the next Fan Of The Day? Get all the deets at the Fan Of The Day page ... or fill out the form below!
--J.C.