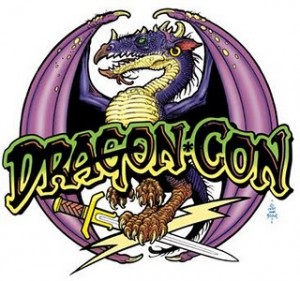 Later this week, I'll be in Atlanta for Dragon*Con, the largest assemblage of gloriously smart and socially-awkward life forms this side of the Delta Quadrant. I'll fit right in. I arrive in town on Thursday and am presently planning on staying until Sunday morning. (The late-night Sunday concert Celldweller is hosting may very well force my hand. We'll see.)
What's my schedule? It's nearly impossible to say. I'm attending this con as a fan, not as an author/podcasting Guest -- which means zero professional obligations, zero panels to speak on, zero projects to pimp, zero responsibilities. I'm a leaf on the wind ... though let's hope I fare better than Wash did.
My lone commitment is attending (and presenting two awards with Scott Sigler) at the 2010 Parsec Awards. I hear that event is on Saturday afternoon, but I could also be completely misinformed. A few of my works are Finalists in the Novel-Length and Novella fiction categories, and I wouldn't dare skip an opportunity to lose for the fourth consecutive year in person. :)
Aside from the Parsecs, I'll be wandering aimlessly with my sister (aka @alphasis), attending panels and probably hanging with podcaster types and listeners. If you're attending the con and want to connect, shoot me an email using the contact form here and we'll work something out. I absolutely want to see you, and make time to chat!
--J.C.