Red alert, everybody! Carlos Weiser, a 7th Son superfan and brilliant cartoonist and artist, needs our help!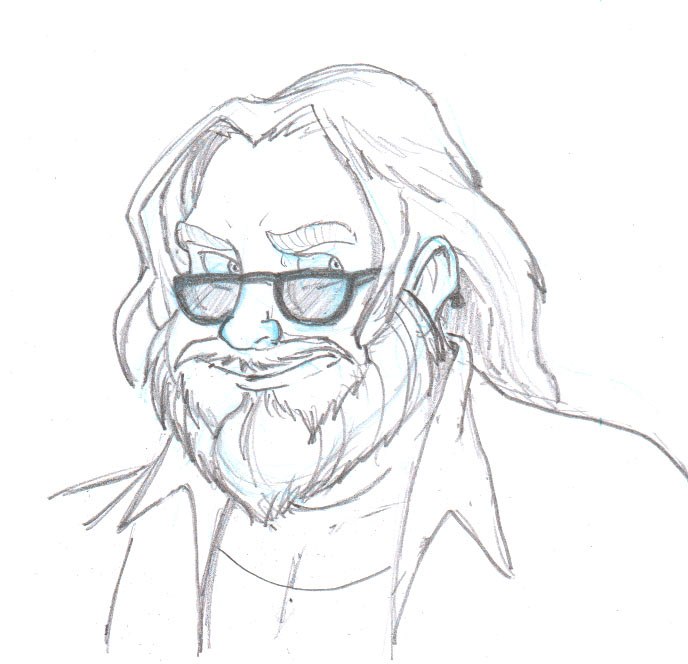 Longtime listeners of 7S might remember Carlos and his magnificent contributions to the 7th Son experience. Last year, he created amazing comic book-style portraits of the seven Beta Clones, and I was so astounded by their quality that I gave Carlos his own "gallery" here at JCHutchins.net. His renditions of the characters -- Kilroy2.0 in particular -- were terrific.
Now we all have a chance to thank Carlos for his efforts and talents. Carlos is currently a Top 10 finalist in Platinum Studios' The Comic Book Challenge. This annual competition brings the works of artists from around the U.S. (and possibly beyond) together, with one mission: to find the very best sequential storyteller of the bunch. Thousands enter. Carlos has made it into the Top 10.
With our combined generosity and voting, we can help Carlos realize his lifelong dream of having his comic art published. The Challenge's finalist receives his entry published as either a comic book miniseries or a graphic novel to debut at a 2009 comic book convention, a cool interactive Cintiq monitor-tablet display, tons of software for coloring and digital production, and more. Here's a thumbnail of his three-page entry for The Challenge: